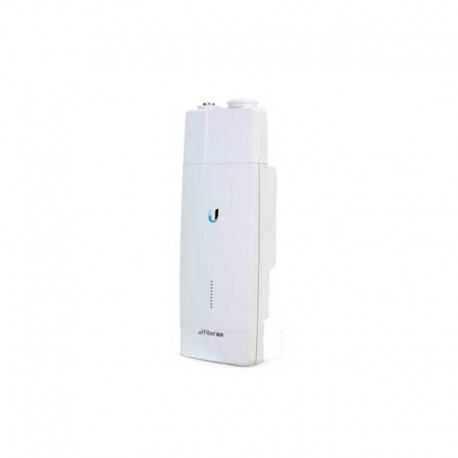 Licensed Backhaul Radio
AF-11FX, a radio purpose-built for outdoor PtP bridging and carrier-class network backhauls using the licensed 11 GHz radio band.
Model: AF‑11FX
Advanced Engineering
Ubiquiti's INVICTUS™ 2 custom silicon and proprietary radio architecture are designed specifically for long-distance, outdoor wireless applications, providing superior performance, long-range capability, and higher delivered throughput.
1.2+ Gbps Throughput
300+ km Range
ULTRA-LOW
PLUG-AND-PLAY Flexible Installation
LICENSED freQuency
FULL-DUPLEX Low-band/Hi-band

Power Source Options
Support for PoE or DC power gives you the flexibility to power the AF-11FX separately from Ethernet traffic.
Reversible Duplexers
Each AF-11FX requires one or two Duplexers (sold separately; models AF-11FX-DUP-H and AF-11FX-DUP-L)
Channel Configuration
The airFiber AF-11FX can use single (SISO) or bonded (MIMO) channels, depending on your specific licensing requirements. The AF-11FX also features different channel widths to suit your deployment needs, and you can independently configure TX and RX channel frequencies
Download Datasheet:
---